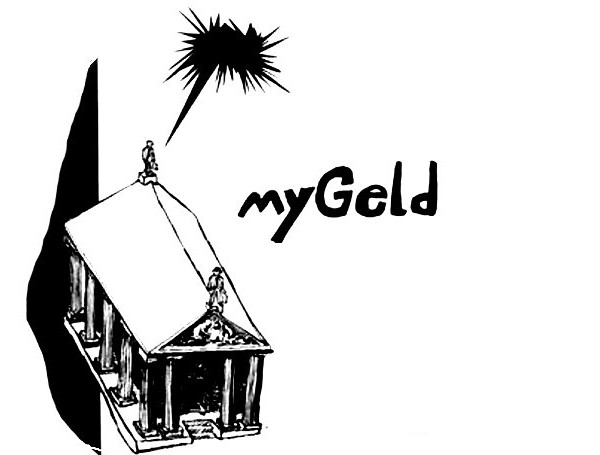 MyGeld

MyMoney
2005, Zeichnungen für unsere  Radiosendung über Ökonomie und Börse, mit Stefan Heidenreich
2005, Drawings for our radioshow about Economy and the Stock Market,  w
ith Stefan Heidenreich
Die Radiosendung myGeld wurde gemeinsam mit Stefan Heidenreich konzipiert und für reboot.fm Berlin produziert. Ein Kultur- und MEdienwissenschaftler wie Heidenreich und ein Künstler wie Schrat, beie mit einem genuinen Interesse in Ökonomie: Wie befragen, wie sehen und wie beschreiben sie die Börse und das zugrundeliegende ökonomische Geschehen?
Parallel zur Radiosendung eintstand eine Fanzine mit Zeichnungen, die Zusammenänge visuell aufgriff und kommentierte.  
The weekly radioshow MYGeld (MYMONEY) was developed and produced together with Stefan Heidenreich for reboot.fm Berlin. How do a researcher in cultrual and new media studies like Heidenreich together with an artist like Schrat, both with a genuine interest in economy and theory approach the subject of the stock market and economy? Along with the radioshow was a Fanzine produced, here are some pages.