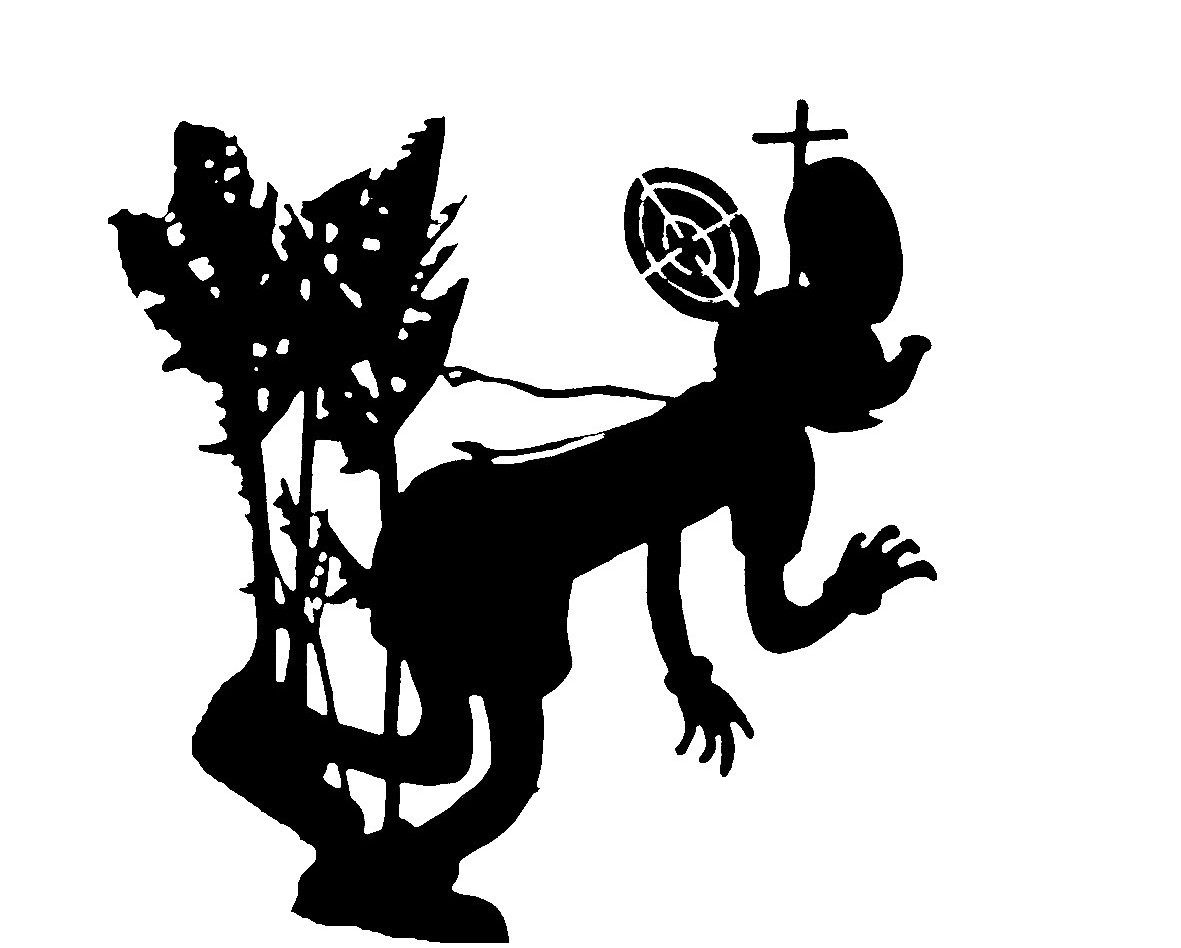 Bräunungsabsicht & Entzugserscheinung

Forum Ludwig fuer Internationale Kunst, Aachen
2006; Acryl, je 14 m x 9 m
Forum Ludwig for International Art, Aachen
2006; Acryl, each mural 14 m x 9 m 
Im Mittelpunkt der Arbeit, bestehend aus zwei sich gegenüberliegenden Wandbildern, befinden sich Besitzverhältnisse im globalen Gefälle und deren mediale Wahrnehmung. Die Festung des Wohlstands und der Ordnung wird von einem Wächter geschützt. Er hält Micky Maus mit Hubertuskreuz an der Leine, im Hintergrund wird ein dickes Kind von einem Arzt mit Petroleum aufgetankt.  Die Wand gegenüber zeigt Gestalten, die von einem gestrandeten Öltanker aus ins Land drängen. Aus dem apokalyptischen Himmel seilt sich eine Mischung aus Wilden, Mutanten und Fantasyfiguren ab. Die Treppe gibt ihnen die Möglichkeit zum Verlassen des Bildes – hinein in die Realität des Museums.
(Intent to be tanned and withdrawal symptom)
At the focus of this work, consisting of two facing murals, are the global relations of property and wealth and their perception in the media. The fortress of affluence and order is protected by a guard. He is holding Mickey Mouse with the Hubertus Cross on a leash, and in the background a fat child is being pumped full with petroleum by a doctor. The facing wall displays figures thronging into the countryside out of a stranded oil tanker. From the apocalyptic sky, a mixture of savages, mutants, and fantasy figures are descending on a rope. The stairs provide them with the possibility of exiting the picture – entering the reality of the museum.